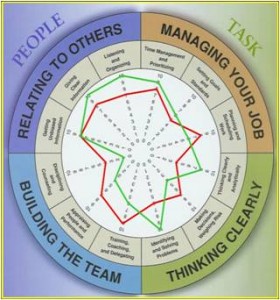 Managerial Assessment of Proficiency
The Managerial Assessment of Proficiency is a comprehensive assessment of managerial competencies from Training House/HRD Press. Developed by HRD Hall of Fame member, Dr. Scott Parry, it assesses 12 competencies related to Administrative, Communications, Supervisory, and Cognitive competencies. It also assesses Management, Communication, and Personal Style.
Unique Interpretation Session, Online Support Community for Participants, and Online Individual Development Plans.
Beyond the Far Cliffs has facilitated MAP sessions involving more than 2500 participants since becoming one of the first individuals certified, by Dr. Scott Parry, to present the program.
p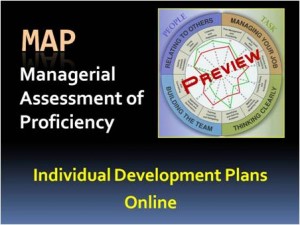 Key Benefits – Managerial Assessment of Proficiency
Objectively assess supervisors, managers, and professionals on 12 competencies and 10 measurements of personal, communication, and management style.
Video-based, normed comparison to over 90,000 managers.
Promotes objective feedback on competencies, identifies unknown strengths and weaknesses, plus detailed materials for development planning.
p
Download Additional Information:
Contact us for more information on the MAP program.