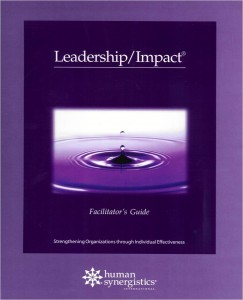 Leadership is influence and impact. So how are your leaders affecting your organization? Are they able to develop, and unleash the potential of, your human resources? To be effective, your leaders need to know if what they're doing (and how they're doing it) is moving your company forward. This involves understanding the influence or impact they have on their direct reports and others.
Key Benefits:
Identify the need for leadership development, as well as a direction and strategies for change.
Provide the foundation for an effective and thorough leadership development process.
Help leaders understand the implications of their behavior, and adopt strategies that drive increased personal and organizational effectiveness.
Measurement compatibility with the Organizational Culture Inventory.
Capabilities
Reporting Options: Individual, Group, Organizational
Research Validity: with several existing theories
Development Options: Self and Teams Options
Free Sample Report
The Leadership/Impact Report is almost 200 pages of personalized feedback and powerful information. Contact us and we will send you a full sample report.
Contact us for more information on the Leadership/Impact Assessment.